The community of Earll place, located in midtown Phoenix, Arizona, and the Avalon Neighborhood Association, welcomes you to our historic neighborhood via the Internet.
As homeowners in one of the city's earliest suburbs, we take great pride in the charm of our historic neighborhood.
That pride is reflected in carefully manicured or lavishly landscaped yards and the creatively renovated and decorated homes. Seemingly bland brick facades conceal wonderful surprises - Victorian, traditional, contemporary and eclectic.
If you work downtown in the midtown corridor, or near the Biltmore, like to attend cultural events or take in a ball game, Earll Pleace is the perfect neighborhood for you.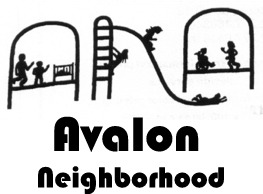 UPCOMING AVALON NEIGHBORHOOD ASSOCIATION MEETING
Thursday, May 24, 2007
Neighborhood meeting starts at 7:00 P.M.
Valley Bible Church meeting room, 18th St. and Osborn

Click here for the full agenda:
May, 2007 Avalon Neighborhood Association Agenda